I- Insights
How does an invoicing software work?
By Ava Daruwalla | September 17, 2021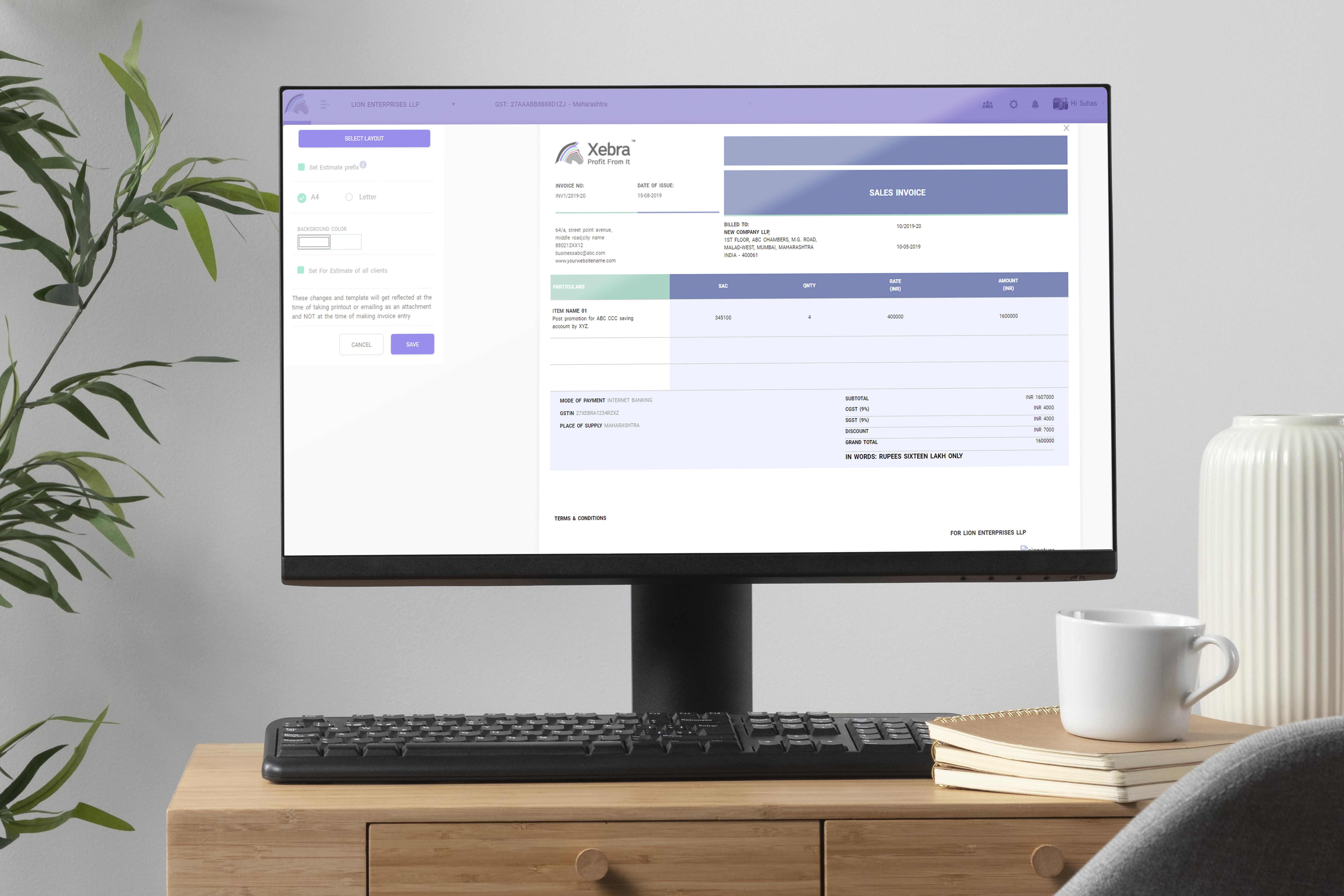 Invoicing software's are basically online software's that are made to help businesses get paid faster and function to their uttermost efficiency. It can handle a vast database of your clients and makes your job easy through its smart work and job systems.
The online invoicing software uses the database inside the system and pulls out the unbilled work items. The intelligent software has the ability to differentiate between the invoice work and the unbilled one. The next thing it does is to retrieve all the unbilled work, organize it according to the clients, and project it in one screenshot so that you can edit various factors such as hours, description and bill rates. It allows you to review it within a few minutes. Now, the software is ready to invoice every unbilled item instantly. There are a number of banking terms that are crucial to running a successful business, if you need a short refresher, click here.
For every product sold or service rendered, an invoice is made. Where before payments are mostly cash-based and books are kept manually, leading to erroneous billing and delayed payables, today, we enjoy the vast benefits of financial technologies like electronic transfers, card payments, and online payments which speed up transactions. Invoicing software makes things even faster! If you want to take advantage of efficiency and productivity these apps provide, you need to know more about this type of a software.
Xebra, which is an intelligent online invoicing and billing software, provides Seamless Online Invoicing Solutions. It is a cloud based software and can be easily downloaded on your system. An online invoicing software is a powerful tool that makes your recurring tasks easier, ensures accuracy, manages subscriptions and receive payments online in a matter of minutes. Gone are the days when hours of your precious time were wasted in estimation and preparing quotes into live invoices.
The beauty of this software is that it enables your clients to make payments through Smartphone as well. It can also convert your invoices into PDF files and can send them by e-mail. Follow-up reminders can be sent through Automated settings. If you want to send it by normal post or courier services, you have a local print option available in the system.
Xebra is the 'go-to' biz-finance software for all your small business needs. I can keep track of multiple invoices, clients, payments, expenses, credit/ debit notes, and your profit and loss sheet with just by a few clicks on the mouse. Check out Xebra's company history to know more.
Invoicing software's are supposed to automate your business processes and make things massively easier. It saves me time, money, paper, manages my project and teams, gets everything organized and manages my clients too! With the help of timely smart alerts, an online document locker and business Insights. Understand how can an accounting software help your small business.
You can also make GST compliant e-invoices using Xebra. It is completely Indian-ised to suit our billing processes with clients, account receivables & more importantly TDS & GST compliance. You can carry out the Government of India mandated e-invoicing for your company. Xebra makes it invoicing easier with a special simple one-click feature to convert your invoice into an e-invoice and get an instant QR code and IRN number on your invoice. Learn what are the basic accounting principles that small companies and start-ups should follow
Furthermore, it supports multiple currencies for recording domestic and international vendors. You can record one time or recurring expenses for utilities that will save a massive amount of your time. In case of multiple GSTIN numbers in your company, you can easily select the desired one from top bar and record business expenses under that particular GSTIN.
Xebra is specially designed for small businesses & start-ups to help them with:
Consolidated view of your business performance
Real-time & accurate data interpretation to unlock growth
Get rid of handling multiple software, vendors and log-ins
Generate more time to build client relationships
Xebra is mainly categorized into Business, Financial, Human Resource and Social Solutions. It is a unified application that merges business insights, invoicing, purchase, expense, asset, inventory, payroll, HRMS, tax, bank and accounting, all into one application, making it easy to navigate and extremely user friendly. Xebra also has an extremely strict privacy policy and rest assured all your documents and data is extremely secure, read more about their privacy policy here.
I personally feel that business should always look for accounting software vendors that are transparent about their pricing. Xebra offers a variety of subscription packages which are extremely affordable and MSME friendly:
Walk Plan
Trot Plan
Canter Plan
Gallop Plan
So hurry and go book your free demo now!!
This Post Has 4 Comments
---
Your email address will not be published. Required fields are marked *