I- Insights
What are the accounting alternatives to tally for a small business?
By Ava Daruwalla | August 07, 2021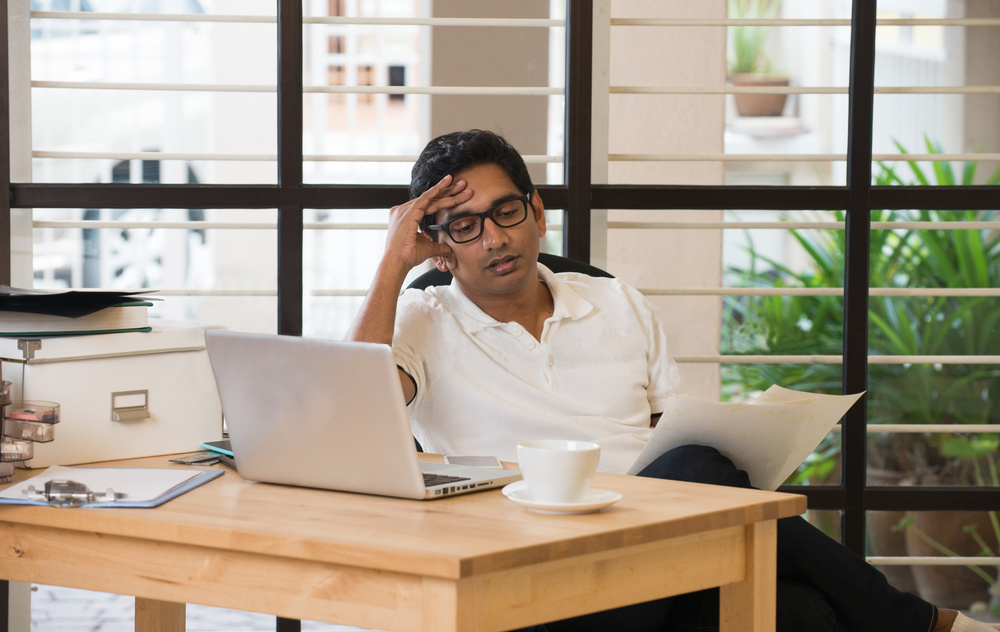 Are you looking for an automated solution to all your biz-finance needs?
We're here to save you a lot of time!
If you consider Tally, you may also want to investigate similar alternatives or competitors to find the best biz-finance software for your business. Horizontal SaaS-based products are a widely used technology, and many people seek popular, easily administered software solutions with accounting, invoicing, sales forecasting, and workforce management. You need to consider a lot of factors when you are thinking of switching to a cloud account software, to know more click here.
There are also a number of banking terms that are crucial to running a successful business, if you need a short refresher, click here.
Other essential factors to consider when researching alternatives to Tally include features and business needs. We have compiled a list of solutions that users voted as the best overall alternatives and competitors to Tally.
We have done an in-depth analysis on three fast-growing alternatives to Tally:
Some central qualities in an application that will help you find a solution for all your financial requirements include flexibility, collaboration, connected, trusted/ reliable and mainly automation. It is also essential to know about your taxes and how much are you supposed to pay for your small business. to know more click here.
Although there are many other biz-finance applications, we think these 3 are the most effective Tally alternatives for several reasons that we will cover throughout this article.
Tally Alternative #1- Xebra
Xebra offers a variety of biz-finance solutions for your business needs. It is a unified Analytics, Financial & Banking platform that gives an instant, accurate and comprehensive view of the entire business performance. As a result, it helps entrepreneurs unlock growth opportunities at every stage of their business journey.
Xebra is mainly categorized into Business, Financial, Human Resource and Social Solutions. It is a unified application that merges business insights, invoicing, purchase, expense, asset, inventory, payroll, HRMS, tax, bank and accounting, all into one application, making it easy to navigate and extremely user friendly.
Xebra is designed for small businesses & start-ups to help them with:
Consolidated view of your business performance
Real-time & accurate data interpretation to unlock growth
Get rid of handling multiple software, vendors and log-ins
Generate more time to build client relationships
Xebra helps you understand your revenue growth on Month-to-Date and Year-to-Date basis. You can get pie graphs to understand your client/item wise revenue break-up. You can also map your revenue in company or client particulars with your last year figures and your upcoming targets to get an in-depth analysis.
Besides that, Xebra helps identify your top profitable clients by mapping their credit history. It provides a quick check on the client-wise outstanding amount and the exact number of days since it is pending. This data is further split at an invoice level dues for effortless follow-ups with clients.
Additionally, Xebra also does a real-time risk analysis of your company. As a result, it gives you a deep understanding and actionable guide on the nature of clients to take course correction by re-deploying your resources to more profitable clients. This, in turn, also helps make your business extremely profitable.
It provides you with real-time visibility on your company's cash flow and calculates cash runway. For example, you can improve your cash flow by up to 25% by taking immediate course correction steps. I know, right! Further, it also displays immediate receipts and payments for the next two months.
Few Top Features:
1. Increase profits without additional expenses
Not every client or item is equally profitable. Xebra's Opportunity Quadrantä maps the variables so you can make data-driven decisions
2. Get an additional 50 days/ year:
Xebra auto-calculates your taxes, auto-reconciles your bank statements and auto-updates ledgers, P&L & Balance Sheet. With the help of this feature, you can say goodbye to manual bookkeeping.
3. 60% saving on software costs:
Invoicing, expenses, purchase, inventory, asset, tax, payroll, banking and accounting, all rolled into one application. No more hassle with data silo or handling multiple vendors and mainly no more issues logging into multiple software.
4. Unlock growth with Sales forecasting:
Seamless data flow across functions to help you connect the dots & identify risk and earning areas. Increase profitability by up to 40%
5. Get actionable insights to make data-driven decisions:
Not every client or service of yours is equally profitable. Xebra identifies the ones that are more valuable using machine learning.
Additionally, you can get client, item, vendor and expense wise forecasting for the year ahead. Revenue numbers are forecasted based on machine learning ability to help plan your year better with your team to get visibility of your numbers.
Further, Xebra gives you several pie-charts department-wise and salary break-up for better resource understanding. You can analyze each graph with your teammates by tagging them in your comments and set monthly or quarterly alerts for revenues to ensure that you are on track to achieving your annual goals.
Lastly, it provides you with a detailed evaluation of your vendors and the amount of business you give out to each of them, along with a month-wise break up of your necessary expense for you to have better control over them. This is very crucial in understanding your costs on a Month-to-Date and Year-to-Date basis.
You can also make GST compliant e-invoices using Xebra. It is entirely Indian-ised to suit our billing processes with clients, account receivables &, more importantly, TDS & GST compliance. So you can carry out the Government of India mandated e-invoicing for your company. Xebra makes it invoicing easier with a simple one-click feature to convert your invoice into an e-invoice and get an instant QR code and IRN number on your invoice.
Furthermore, it supports multiple currencies for recording domestic and international vendors. You can record one time or recurring expenses for utilities that will save a massive amount of your time. In case of multiple GSTIN numbers in your company, you can easily select the desired one from the top bar and record business expenses under that particular GSTIN.
One of the best features of Xebra is that you can upload your company information and legal documents to your online personal profile. As a result, you can easily segregate agreements and purchase orders, client and vendor wise, and employee wise recruitment and signing in papers. This makes filling and accessing your company employee documents extremely easy!
No more problem of resending invoices to clients as they can download them directly from the Xebra portal. Clients can get a real-time status of the amount they owe you and get a real-time statement of account on the receipt status. Clients can also check and download their relevant credit notes, with a one-click view for them, with the TDS amount deducted and payable. Similarly, all the above features are in the vendor portal as well. Lastly, you can provide or take away access to your current & past clients with a simple on/ off toggle switch.
Tally Alternative #2- Freshbooks
FreshBooks integrates with over 100 great apps to streamline your business,
help you connect with your team and clients and better understand your business.
Freshbooks mission is 'Reshaping the World to Suit the Needs of Self-Employed Professionals and Their Teams'. It helps you run your business more efficiently and saves you time every day.
Top features:
1. Time tracking and projects:
With your financials all in one place, Freshbooks easily allows you to do things like manage margins and cash flow or hire staff and plan for the future. Freshbooks automated business health reports tell your financial story.
2. Accounting and taxes:
Your business can't grow if your cash doesn't flow. With automated invoicing and so many easy ways for your clients to pay, Freshbooks puts your billing cycle entirely on autopilot
3. Empower Your Team to Nurture Your Clients:
User permissions in Freshbooks give your team access to help manage your books and invite clients to projects, keeping them engaged and informed all the time. There's also contractor and accountant access if you need it.
You can customize Invoices, set payment reminders and automatic late fees. You can also set recurring invoices, due dates, discounts and deposits along with a preview before sending and billing in multiple currencies. You can also generate multi-language and duplicate invoices. It also supports automatic tax calculations, retainers and inventory.
Freshbooks expenses will be ready for tax time with expense categories that make filing a breeze for you. It also provides you with an easy to Read Summary that ensures that you're staying on budget, with an easy to read a summary of your spending by category.
You can create rich proposals that outline a project's scope, timeline and deliverables within FreshBooks. It also enables your clients to approve and sign your proposals online so you can get to work faster. Further, you can review and accept estimates online. Not only can your client approve a project with one click, but you can view and respond to any feedback instantly within FreshBooks.
You can sleep peacefully knowing how productive you've been, thanks to the easy-to-read daily breakdowns. You can feel confident that you're constantly charging your clients the correct amount due to their' bill for tracked hours' feature. You can easily take the hours you've logged and add them to a client's invoice. Moreover, you can collaborate with your team and keep everyone's hours in one place. Say goodbye to collecting paper timesheets permanently!
Additionally, you can invite employees, contractors, and clients to collaborate on projects in FreshBooks so you can keep everything in one place. If you have a project announcement, you can upload it to your Project in FreshBooks and keep everything easily accessible.
Tally Alternative #3- Xero
Xero is everything you need to run your business. Fast, simple, powerful software.
Few Top Features:
1. Everything in one place:
Xero is a powerful all-in-one solution for your business. Run everything smoothly, keep clean records, and make compliance a breeze.
Automate tasks like invoicing and reporting
Get a full financial picture of your business
Make end-of-year tax returns easy
2. Connect to your bank:
Set up bank feeds from your bank accounts, so transactions are imported securely into Xero each business day.
Bank transactions automatically flow into Xero
Reconcile your bank transactions every day
3. Collaborate in real-time:
Use Xero to work with your accountant, bookkeeper, or employees, even if you're on opposite sides of the world.
Access the same up-to-date information at the same time
Leave comments and discuss business data in real-time
Allow employees to submit expenses, manage leave, and send invoices
You can build on your plan with add-ons like Xero Expenses and Xero Projects. Additionally, you can find and connect to third-party apps like Stripe and Vend in the Xero app marketplace.
With the help of Xero, you can keep your financials up to date. Categorize your bank transactions each day by using Xero's suggested matches, and you can quote, invoice and get paid for jobs, plus keep track of time, costs and project profitability all within Xero.
Employees on Xero can claim expenses on the go. They can take a photo of the receipts or record your mileage using the app. OCR technology scans critical information and auto-fills your claim.
You can also connect your bank to Xero to get automatic bank feeds. Your transactions flow directly into Xero each business day, so no more manual uploads. In addition, you can get feeds from any number of bank accounts and import up to 12 months of historical data when you connect.
You can also use your estimates of time and costs to prepare budgets and create quotes in minutes. Further, send customized quotes for approval in just a few clicks and choose the exact level of detail you want to show customers.
You can add online payment options to your Xero invoices so customers everywhere can pay you by card or direct debit. For example, stripe lets your customers pay by debit or credit card and also Apple Pay. In addition, GoCardless allows customers to pay by direct debit, and few other payment solutions are also available.
You can get a complete picture of contact activity and history, plus view contact information and financial settings. You can also view account balances, including foreign currency amounts. Further, you can see a history of all invoices, payments, bills, notes and emails.
This Post Has 16 Comments
---
Your email address will not be published. Required fields are marked *