I- Insights
What are the basic accounting disciplines that small companies and start-ups should follow?
By Ava Daruwalla | September 03, 2021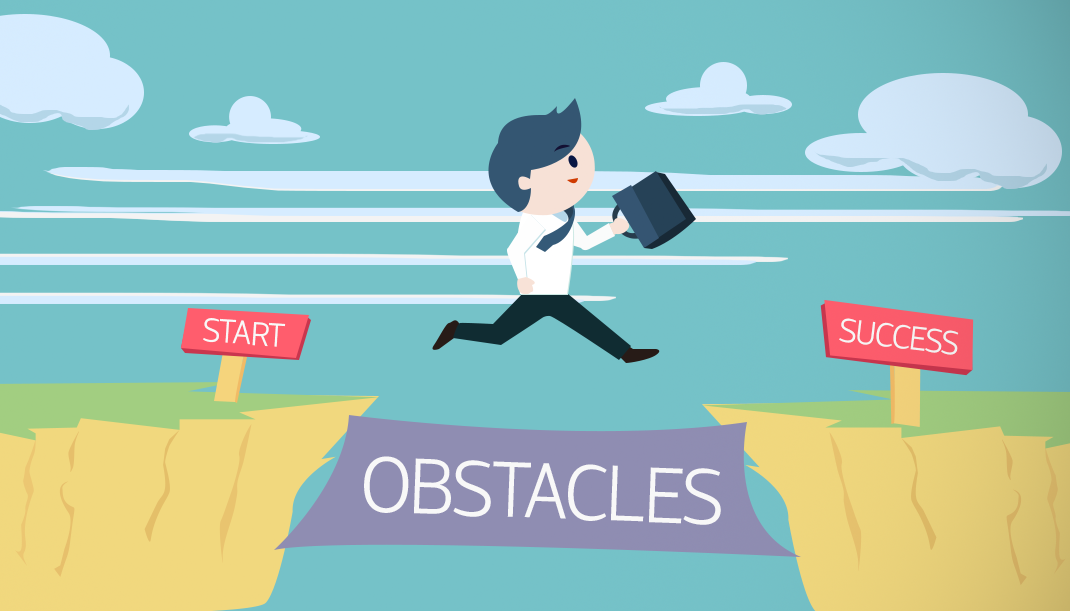 As an entrepreneur I am sure you've turned your great idea into a lucrative business opportunity, started making sales, and are now thinking about processes that can help take your business to the next level. While there are many aspects that are key to your business' success, the most important one is your finances.
Accounting for start-ups is especially important, in order to maintain accurate financial records, you need to implement an accounting system. Since money is what will ultimately drive the success of your start-up, it is essential to know about your taxes and how much are you supposed to pay for your small business.
Urgent work always wins over important, so I think it is necessary to formulate a plan around how you can manage your accounts smoothly. A biz-finance application that has helped me massively in time management and data configuration is Xebra. Always wondered if an online business accounting software is the right move for your small business? Let us help you make this decision.
Here are five basic accounting disciplines that will help your small business be on track:
1. Write a cashbook: A petty cash register saying who is paid for what on which date will help a lot. It should have a receipt and payment column which nets off to a balance. It is best to balance this at the end of every day, and confirm with the physical cash in the box before you sign off.
2. Maintain a listing of invoices: A general practice is to send invoices as and when needed. A meticulous listing with date, invoice number, client name, channel partner, service provided, amount, tax and gross amount would help a lot. This information is needed for Service Tax, VAT or Excise. It would also be great to keep cancelled invoice line item intact with a field labelled "cancelled".
3. Keep an expenses file and create a listing of these: As a practice, keep original prints of the bill in a file. While doing this create a listing of the same in a spreadsheet with date of bill, date of receipt (very important), name of the party, purpose, amount and taxes charged separately. Please avoid any bills without tax registrations.
4. Prepare a Bankbook and do the reconciliation every day: The key issue with a bank is that it clears the cheque only after a couple of working days of the deposit. These gaps result in a lack of clarity on the real balance as against the balance the bank shows. You just need to see the bank statement online and update the dates on clearing from that as and when you see them happening.
5. Have an asset register: It is essential to have an inventory of these assets in a listing. Along with the amount that's paid (exclusive of tax). Collecting the tax credit from assets is also required although it's a separate call.
All the above can be updated in minutes if you do it live or on a cloud accounting software. Believe me good tracking system can differentiate your business needs and business wants. Accounting software's in other words, are like a dashboard to measure the efficiency and speed of the vehicle although it doesn't add to the same. A vehicle can work without a dashboard but it's desired for visibility as to measure the progress, efficiency and speed all the time from when it starts.
Similarly, a good business finance application like Xebra can help you understand your pros and cons while giving you a real time in-depth analysis. It merges business insights, invoicing, purchase, expense, asset, inventory, payroll, HRMS, tax, bank and accounting, all into one application, which makes it extremely user friendly and a 100% unified platform. Please feel free to check out Xebras company history here.
You can make your life a whole lot easier and save valuable time, that can be better put to use in increasing your businesses core product. It improves cash flow & profitability by up to 40%, helps you save 60% on software costs against buying standalone Invoicing, Payroll, HRMS, Tax & Accounting software, and most importantly it provides automated bookkeeping – invoices, bank, tax & accounting saves 50 days/ year.
One of the best features about Xebra is that you can upload your company information and legal documents in your online personal profile.
Xebra is mainly categorized into Business, Financial, Human Resource and Social Solutions. Xebra also has an extremely strict privacy policy and rest assured all your documents and data is extremely secure.
It provides you with real-time visibility on your company's cash flow and calculates cash runway. For example, you can improve your cash flow by up to 25% by taking immediate course correction steps. I know, right! Further, it also displays immediate receipts and payments for the next two months.
You can also make GST compliant e-invoices using Xebra. It is entirely Indian-ised to suit our billing processes with clients, account receivables &, more importantly, TDS & GST compliance. Still debating if you should make the switch to a biz-finance software? Read this short blog on how biz-finance software's contribute to start-ups in terms of value creation, relationships, counsel, and influence.
This Post Has 0 Comments
---
Your email address will not be published. Required fields are marked *