I- Insights
Will accountants be replaced by computers in the coming years?
By Ava Daruwalla | August 07, 2021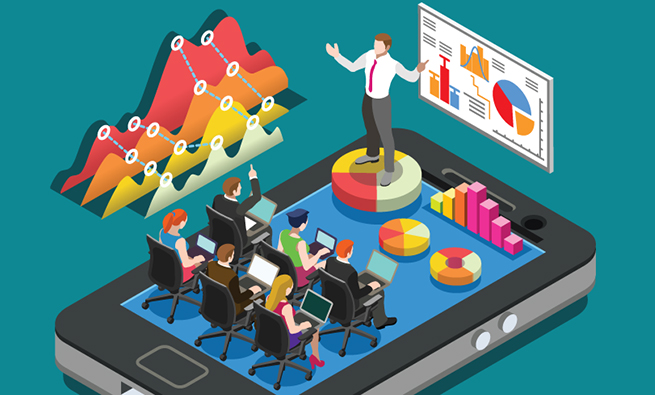 The instantaneous answer for this question would be a firm No. But, if someone would have asked you in the 1980s whether a driverless car is possible, people would have thought that you are probably crazy and talking sheer nonsense.
So to continue further on this topic, accounting per-se mainly consists of Book Keeping, Income Tax Return Preparation, and Verification of Invoices. All these have already been automated in several biz-finance software's like Xebra, Xero, Tally and Freshbooks, and many more. There are many alternatives to Tally, to know more click here.
Latest technology has already substituted for a lot of daily manual accounting work. While working with a technology client a couple of years back, I saw a software which merges business insights, invoicing, purchase, expense, asset, inventory, payroll, HRMS, tax, bank and accounting, all into one application, which in turn makes it extremely user friendly. This is Xebra.
After doing a thorough research with multiple financing software alternatives, I came to the conclusion that Xebra is the most affordable and user friendly biz-finance applications, which also caters to my multiple business needs.
To continue further, manual recording is also bound to get automated very soon. Similar is the case of audit. The field of Forensic Data Analytics has already caught up. While forensic accountants of the previous era took pride in their ability to go through piles of paper and discover the fraud, the accountants of today probably need maximum an hour to go through the entire ledger dump and find the fraudulent entry. This allows the entire profession to focus on the core issue of judgement and leave the data processing work behind for professional biz- finance applications, that are handled by professionals and a highly skilled team of experts. There are also a number of banking terms that are crucial to running a successful business, if you need a short refresher, click here.
To conclude, if a chartered accountant wants to secure his job, it is imperative for him to learn the technology aspect and update himself on the latest applications. But yet, his expertise would be limited. A team of professionals would always be better equipped to give multiple solutions and course of actions.
How can an accounting software help your small business? Click here to know more.
In my opinion, businesses should always look for accounting software's that are absolutely transparent about their pricing, with no extra hidden costs. Xebra in particular offers a variety of subscription packages which are extremely affordable and MSME friendly, you can check it out here.
Besides that, Xebra also helps identify your top profitable clients by mapping their credit history. It provides a quick check on the client-wise outstanding amount and the exact number of days since it is pending. This data is further split at an 'invoice level dues' for effortless follow-ups with clients.
You can check out more about Xebra's company history here.
Additionally, Xebra also does a real-time risk analysis of your company. As a result, it gives you a deep understanding and actionable guide on the nature of clients to take course correction by re-deploying your resources to more profitable clients. This, in turn, also helps make your business extremely profitable.
Xebra is mainly categorized into Business, Financial, Human Resource and Social Solutions. It is a unified application that merges business insights, invoicing, purchase, expense, asset, inventory, payroll, HRMS, tax, bank and accounting, all into one application, making it easy to navigate and extremely user friendly. It's a 100% unified online accounting software. Xebra also has an extremely strict privacy policy and rest assured all your documents and data is extremely secure, read more about their privacy policy.
Xebra is specially designed for small businesses & start-ups to help them with:
Consolidated view of your business performance
Real-time & accurate data interpretation to unlock growth
Get rid of handling multiple software, vendors and log-ins
Generate more time to build client relationships
So book your free demo now!
This Post Has 0 Comments
---
Your email address will not be published. Required fields are marked *