Check What others are saying about us
---
Previous
Next
Elixir Integrated Brandcomm Pvt. Ltd.
Xebra is more than just an invoicing software. It provides a detailed financial analysis which allows me to keep a track of commissions, earnings, profits, growth and so on. It has definitely made finances easier. This is one software every business needs.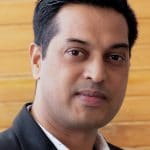 Ganesh Gadakh
Founder Director & Creative Head
Sunbrilo Technologies Private Limited
With the incorporation of BI, the graphs and charts outcome of data makes this tool awesome and easy to analyse facts. I've always struggled while preparing invoices manually for different states/within the state with GST and lots of other parameters. Xebra has made my task easier and simpler by reducing the manual work and time as well. It's a wonderful product.
Poornima Poojari
Vice President
17Seven – Crafting Meaningful Experiences
Love how easy it is to manage all your invoices, customers and expenses in one place. Also, the best part of the platform is its Business Intelligence feature. Just one quick look and it gives us all relevant statistics about our business which helps us take better and well informed decisions. Thank you for making this platform. It changed the way we use to manage our accounting.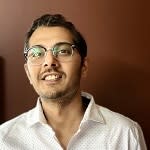 Vimal Kutmutia
Founder & Design Strategist