I- Insights
5 Ways Small Business Are Adopting Cloud Software
By Nimesh Shah | August 07, 2021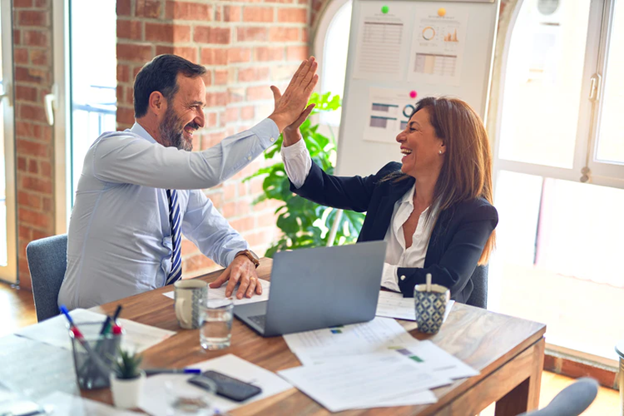 Small businesses need to find the right tools to remain competitive in the market. And with the rise of cloud technology, they can now operate more efficiently and effectively than ever. It also provides them the flexibility they need to scale up their operations as they continue to grow and develop.
According to the 2020 SBEC/TechnoMetrica Small Business Cloud Services Survey, 74% of small businesses use cloud computing technology for their core processes. From cloud storage, SaaS (Software as a Service), and cloud hosting, there are different types of cloud computing for business. It can handle a wide range of business-related tasks, giving you diverse options to choose from.
Wondering if online an online business accounting software the right move for your small business? Click here.
With that, here are some small ways in how small businesses are adopting cloud software in their workflows.
1. Remote work
The COVID-19 pandemic affected many small businesses in the past year. It forced them to shut down temporarily or find alternative ways to operate. Most of them ended up working remotely multiple days a week to continue operating despite the lockdowns. This is where cloud computing technology comes in.
Through cloud storage, small businesses can access their data from their homes. All files and documents can be stored and retrieved from a centralized platform via the internet. Likewise, SaaS lets them access the various tools and functions of their software like Xebra on multiple devices. This makes it easier for small business owners and employees to continue working outside the office using their own devices.
2. Real-time collaboration
Another important impact of cloud computing on small business is the introduction to real-time digital collaboration. With cloud computing, your teams can work seamlessly from different locations at once. Moreover, any changes made can be reflected instantly. This allows you to do away with lengthy back-and-forth emails just to finish a certain project.
Small businesses and enterprises alike use this to accomplish collaborative tasks virtually. And as remote work gains momentum, cloud technology makes it possible for teams to continue working together despite the distance. It also makes it easier for you to coordinate with your clients and partners without meeting up face to face.
3. Communication
Just like enterprises, small businesses can struggle with maintaining effective communication. So many messages can be lost in lengthy back-and-forth emails, phone calls, and SMS messages. But with cloud technology, communication lines can be more open and streamlined.
Compared to more traditional messaging channels, cloud for small businesskeeps all critical communications in one app. You can access its content from different devices, making it easier to carry over conversations and discussions from one platform to another. You can also have access to multiple communication methods such as video conferencing, audio-only calls, and instant messaging in just one platform.
4. Digitization of processes
Even small businesses need to catch up with large enterprises in their race for full digital transformation. Otherwise, they risk getting left behind by their competitors in the market. Hence, many small businesses have started adopting cloud computing technology to fully digitize their operations and boost their flexibility.
One good example is the use of cloud-based accounting software in small businesses. Using such software allows them to fully embrace a digital accounting process at a lesser cost compared to traditional accounting software. It provides them with the same tools and functions as well as the benefits of cloud computing.
5. Multi-platform
One of the greatest perks of cloud computing is its multi-platform accessibility and capability. Unlike traditional software, cloud-based solutions are easier to install. Some won't even require installations beforehand. Even those without technical backgrounds can learn how to set up cloud computing for small businesses in seconds. Hence, users can easily boot it up on any devices or multiple devices at once.
Technological innovations are always around the corner. New devices tend to pop up every year. From bulky desktops, you now have sleek tablets, smartphones, and even smartwatches. Small businesses can fully utilize this to their advantage since they no longer have to invest on heavy, expensive machines for their core processes. They can simply use any devices at their disposal to operate their business.
In the Cloud
As the world fast tracks towards the digital age, it is high time you invest in the cloud for your small business. You might even be surprised that it can be cheaper than how much college costs in the long run.
Nowadays, the majority of small businesses recognize the benefits of cloud computing technology. It digitizes their workflows and boosts their flexibility in the process. Moreover, it makes it easier to scale their processes as their business continues to grow and develop. There are countless options to choose from when it comes to cloud-based software. So go ahead and explore how this type of technology can help your business embrace the digital age.
Wondering what the difference between an accountant and a bookkeeper is? Click here.
This Post Has 0 Comments
---
Your email address will not be published. Required fields are marked *