V- Video
Migrate all your data from any accounting software to Xebra in three simple steps
By Ava Daruwalla | June 10, 2022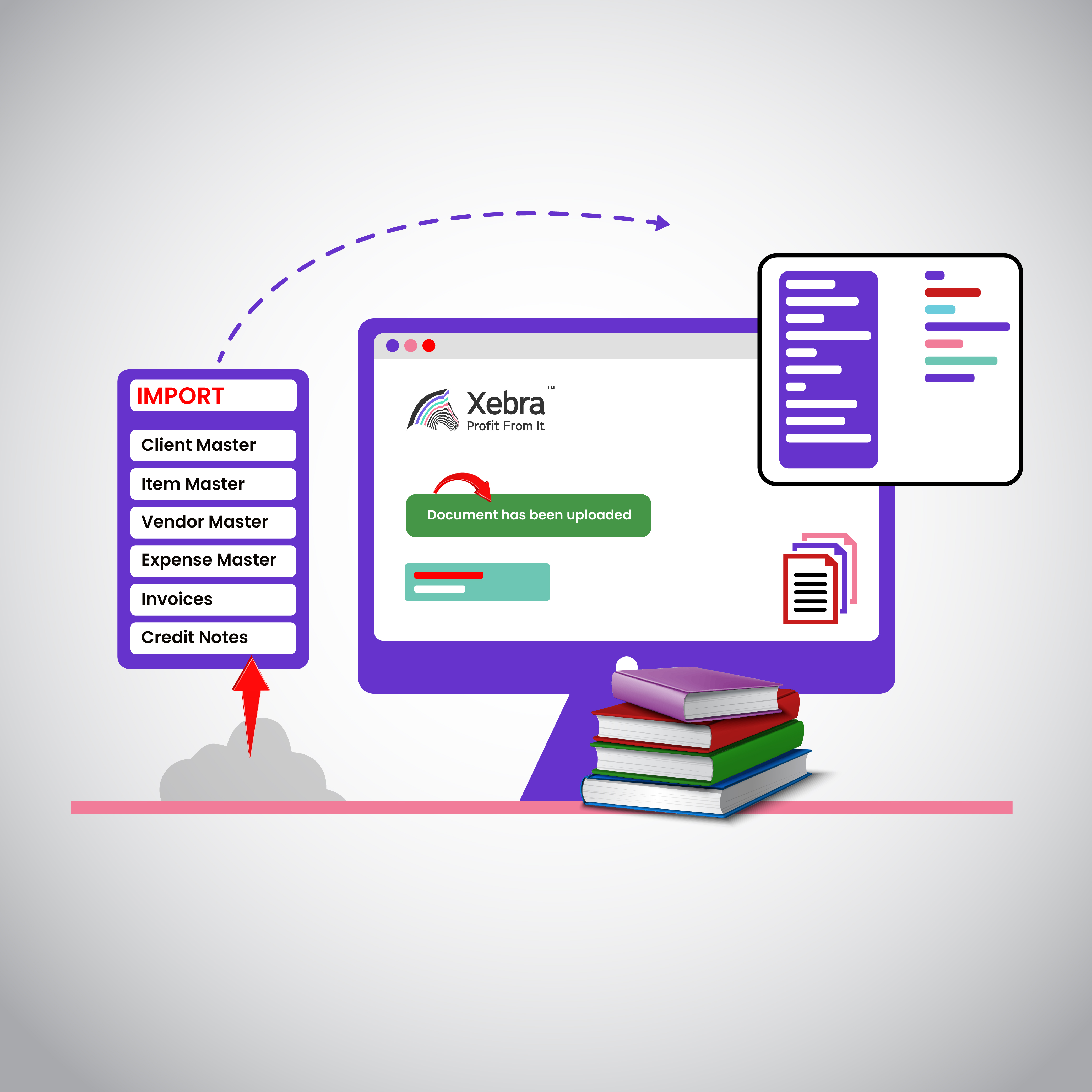 Wondering how…
Go to settings and download the CSV sample file to fill in your company data
Map out your data as per the titles mentioned in the Xebra app and select 'next.'
Your document will be uploaded, and your data will be successfully transferred.
Clients, vendors, items, expenses, invoices and even credit notes can be transferred within a few minutes! After upload, you can go to the relevant module and re-check if all your data has been uploaded correctly.
Watch this video to learn more
Xebra strives to simplify and automate all your daily accounting tasks. This automation saves a significant amount of your time and money, which can be invested in growing your business.
Watch how you can pay for your asset purchases with a simple click!
We are India's first social MSME Business Suite that integrates Business Insights, Invoicing, Expense, Purchase, Inventory, Asset, Payroll, HRMS, Tax, Banking, Accounting & Doc Locker modules into one easy application!
Track your revenue targets that you have set that you have set client-wise or product/service wise with Xebras smart alerts feature
We are best suited for B2B Service Providers, D2C E-commerce ventures and B2B trading companies.
Also, watch how you can eliminate the hassle of manually creating monthly recurring invoices forever!
Sign up for this exclusive offer for Indian businesses: http://bit.ly/39oZbut
Also, don't forget to subscribe to our weekly blog digest!
This Post Has 0 Comments
---
Your email address will not be published. Required fields are marked *