I- Insights
Unleash Success with the Right ERP Solution
By Sapna Bakshi | June 16, 2023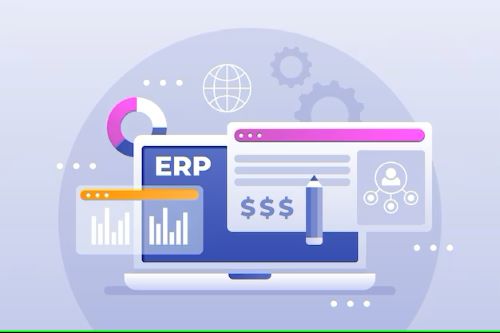 Finding the best ERP software for your small business can be a difficult undertaking. With so many options on the market, it's critical to sort through the intricacies and choose the solution that best meets your needs.


Consider the following crucial considerations when considering ERP systems to streamline your search and guarantee you make an informed decision:

1. Scalability and customization are critical considerations. Your chosen ERP system should be able to expand with your company and be customised to fit your specific needs. This will allow you to optimise procedures and effortlessly handle future growth.
2. One of the key goals of installing an ERP is to streamline processes. Look for a solution with extensive capabilities and smooth interaction across multiple business functions. This will allow for more effective data management, better collaboration, and greater productivity.
3. Adoption success is dependent on user-friendliness. An intuitive design and simple features promote employee onboarding and ensure that the ERP system runs smoothly. Consider solutions that provide a user-friendly experience to shorten the learning curve and increase efficiency.
4. Affordability and value for money are important considerations for small enterprises. Compare the pricing structure, licencing possibilities, and long-term return on investment (ROI) of various ERP systems.

Xebra® is a small business solution that provides scalability, full functionality, a user-friendly interface, customization choices, seamless integration capabilities, and affordability. You can enjoy streamlined operations and maximise the growth potential of your company.
This Post Has 0 Comments
---
Your email address will not be published. Required fields are marked *