M- Media
Why every founder must do business financial analysis during this lockdown
By Nimesh Shah | August 07, 2021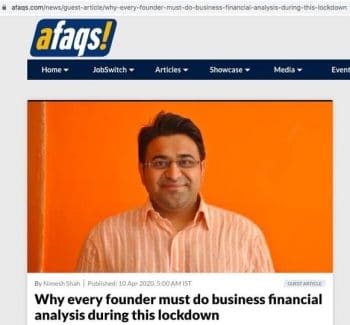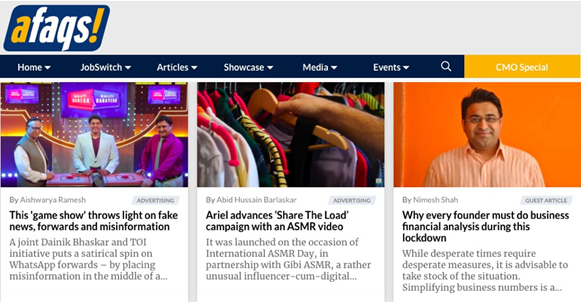 The author had written this article for Afaqs! and it has been reproduced here
While desperate times require desperate measures, it is advisable to take stock of the situation. Simplifying business numbers is a step in that direction.
In times of peace, prepare for war – this quote has been around for a while, and is very close to the passages from 'The Art of War' by Sun Tzu. This lockdown, that has affected us during the financial year-end, is an excellent opportunity for all business owners to carry out in-depth analysis of their business.
I have met several founders, who are doing reasonably well in their business, but don't dare to deep dive into their numbers. They fear that because they don't have an accounting, or finance degree, it will bounce over their head. However, the reality is far from that. Today, there are products that have business intelligence loaded on top of their invoicing, and accounting modules.
Business financial analysis helps in analysing, decoding, and simplifying your numbers to assist you in making profitable decisions.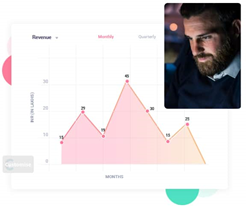 Better visibility on your cash flow
Cash flow is the most critical element for any business. What an adequate working capital does to your company is what engine oil does to your car – ensures a smooth run on the road. You must have a cash runway (months before cash runs out) of at least 4-6 months to allow you to focus on growing your business.
Boosting the performance of the business
Revenue and profits should be mapped on month-to-date (MTD) and year-to-date (YTD) basis. MTD is a comparison of same month last year, with this year's corresponding month. YTD is a comparison for a particular calendar period of the previous year with the current one. A YTD analysis done at a client level helps tremendously in knowing your real growth, and growth potential. Always go a layer, or two, deeper with your numbers to get a better hold of your numbers. This will lead to a fruitful discussion with your sales team.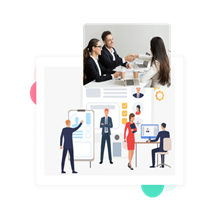 Employee-based analytics
Employee and their welfare-related costs form a big chunk of expenses for any company, even more for service-based ones. So, it becomes imperative that there is clarity with the founder to know the spread of his resources, department-wise. It also helps them know if they are overstaffed in one department, and less in the other. It gives an understanding of the nature of expenses incurred, and firm company's policies accordingly.
Cost of credit
Identify your top profitable clients by mapping the credit history. Contrary to popular belief, the best clients are not the most revenue-generating ones, but the ones who pay on time. You are better off with a set of smaller billing clients, who pay on the credit period agreed. A good software would help in getting a list of exact client-wise outstanding amount, and even an invoice level outstanding dues for effortless follow-ups.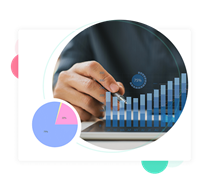 Risk analysis of your company
Risk analysis module in business intelligence software will help the entrepreneur gauge the quantum of risk he has already taken. Business is about taking calculated risks, and this allows them to know if the company is highly dependent on a small set of clients, or services/products. A small set of high-yielding clients might appear as a tempting proposition, given less managing time. However, it comes with its share of risk, should anyone drop out of the contract. As a thumb rule, if 25 percent of your clients are contributing to 75-plus percent of your business, then your business is at risk.
I hope these points will help you better understand, and grow your business, once we are all out of current lockdown.
How is SaaS making the solutions more cost-effective for businesses? Xebras founder Nimesh Shah, shares his insights on these questions and more with Agency Reporter in a freewheeling interview. Read the complete interview here.
As a small business owner are you debating whether you should switch to outsourcing your bookkeeping requirement? Let us help you make this decision. Click here.
This Post Has 0 Comments
---
Your email address will not be published. Required fields are marked *