-
Xebra is thrilled to be selected in NASSCOM 10,000 Start-ups program
By Ava Daruwalla | January 13, 2022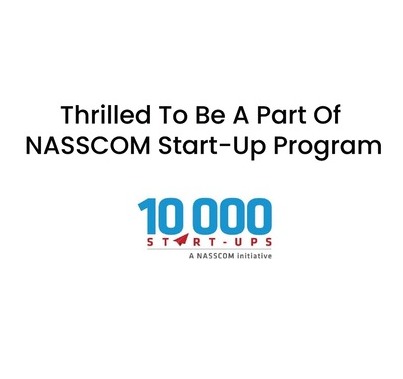 We are delighted to be selected as part of the NASSCOM 10,000 Start-ups program. The NASSCOM Start-up Hub is a central community to engage with mentors, enterprises, investors and fellow entrepreneurs.
NASSCOM 10,000 Start-ups aims to build a vibrant ecosystem for technology entrepreneurship in India and build the most prominent platform to connect with the tech entrepreneurship community. The program brings together key stakeholders of the ecosystem, including start-up incubators/accelerators, angel investors, venture capitalists, start-up support groups, mentors and technology corporations.
This program creates the optimal environment for start-ups to scale up by connecting the company with their widespread network of evaluators and mentors, who also double up as investors, accelerators, and industry veterans.
Xebra is India's first Social MSME Business Suite that integrates Insights, Invoicing, Expense, Purchase, Inventory, Asset, Payroll, HRMS, Bank, Tax & Accounting modules into one.
You can also track your revenue targets that you have set that you have set client-wise or product/service wise with Xebras smart alerts feature along with so many more features.
It would be a delight to connect with other start-ups and mentors during the course of our period and also exhibit Xebra to them. A big thank you to the entire team at NASSCOM 10,000 Start-ups for giving us this opportunity, and we look forward excitedly to our journey ahead!
This Post Has 0 Comments
---
Your email address will not be published. Required fields are marked *