I- Insights
Xebra makes payroll a breeze!
By Ava Daruwalla | September 24, 2021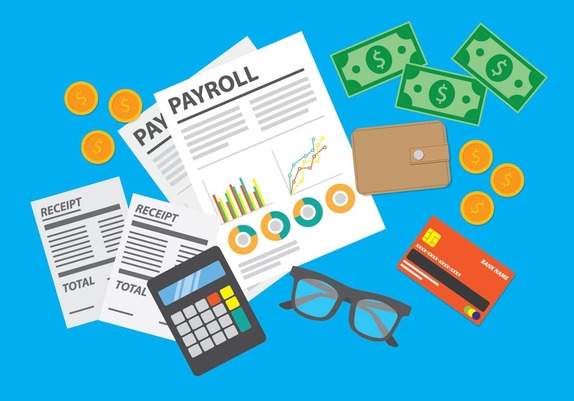 While there are many payroll services providers who are present in India today, if you google for 'Payroll software providers in India', it will showcase at least 5,00,000 results to browse through. So with so much information available, how does one choose and select the right payroll service provider?
A payroll vendor must ensure the best in class security and confidentiality protocols in place, as Payroll mainly involves dealing with your critical and confidential salary information. Thus it is essential for an organization to understand how the Vendor ensures security. Here are five basic accounting disciplines that will help your small business be on track.
One of the other most crucial aspects is to check for Scalability. The primary objective for all small businesses is to grow. You need to ensure that your decision to hire a payroll service has a long view, thus choosing a vendor who supports you with presence across locations, across states, and countries and can adequately support your growth trajectory. This will definitely help you in the long run.
There are a number of banking terms that are crucial to running a successful business, if you need a short refresher, click here. Some other crucial factors are checking how flexible a payroll solution and service are to be interfaced with your existing ERP system and how much flexibility your Vendor can address your personal requirements.
Today requirements have slowly shifted from Payroll alone to online biz-finance cloud solutions while evaluating your requirement. If you are looking at a Payroll engine alone, or are you looking at a team of experts or how your Vendor can accommodate change requests. Since money is what will ultimately drive the success of your start-up, it is essential to know about your taxes and how much are you supposed to pay for your small business.
Lastly, check for how long has the payroll service provider been in business, see if this is the core activity the Vendor focuses upon, or there are multiple other business lines. Check for customer testimonials too!
After a thorough analysis for a long time, I have concluded that Xebra is the best finance & payroll application. Besides accounting & payroll, it also offers various biz-finance solutions that are categorized into Business, Financial, Human Resource, and Social Solutions.
Xebra is a 100% unified and simplified biz-finance suite of modules for your end-to-end payroll needs.
It is an all-in-one application that merges business insights, invoicing, purchase, expense, asset, inventory, Payroll, HRMS, tax, bank and accounting, all into one application, making it easy to navigate. It's simple and highly user-friendly.
Xebra is the 'go-to' biz-finance software for all your small business needs. I can keep track of multiple invoices, clients, payments, expenses, credit/ debit notes, and your profit and loss sheet with just a few clicks on the mouse. Check out Xebra's company history to know more.
Invoicing software's are supposed to automate your business processes and make things massively easier. It saves me time, money, paper, manages my project and teams, gets everything organized and manages my clients too! With the help of timely smart alerts, an online document locker, and business Insights. Understand how can an accounting software help your small business.
You can also make GST-compliant e-invoices using Xebra. It is completely Indian-ised to suit our billing processes with clients, account receivables & more importantly TDS & GST compliance. You can carry out the Government of India mandated e-invoicing for your company. Xebra makes it invoicing easier with a special simple one-click feature to convert your invoice into an e-invoice and get an instant QR code and IRN number on your invoice.
Xebra also has an extremely strict privacy policy and rest assured all your documents and data is extremely secure. Why choose Xebra over the other compelling competitors?
It improves cash flow & profitability by up to 40%
Saves 60% on software costs against buying standalone Invoicing, Payroll, HRMS, Tax & Accounting software
Automated bookkeeping – invoices, bank, tax & accounting saves 50 days/ year
Since the cost is a significant consideration in a start-up business, you might want to give Xebra a try, specially designed for smaller businesses and is also free to use. So there is no risk in trying it out. Still, debating if you should make the switch to a biz-finance software? Read this short blog on how biz-finance software's contribute to start-ups in terms of value creation, relationships, counsel, and influence.
Go check it out now!
This Post Has 0 Comments
---
Your email address will not be published. Required fields are marked *