I- Insights
Revolutionize your MSME's success: Unlock efficiency and boost profits with Xebra® integration
By Sapna Bakshi | April 27, 2023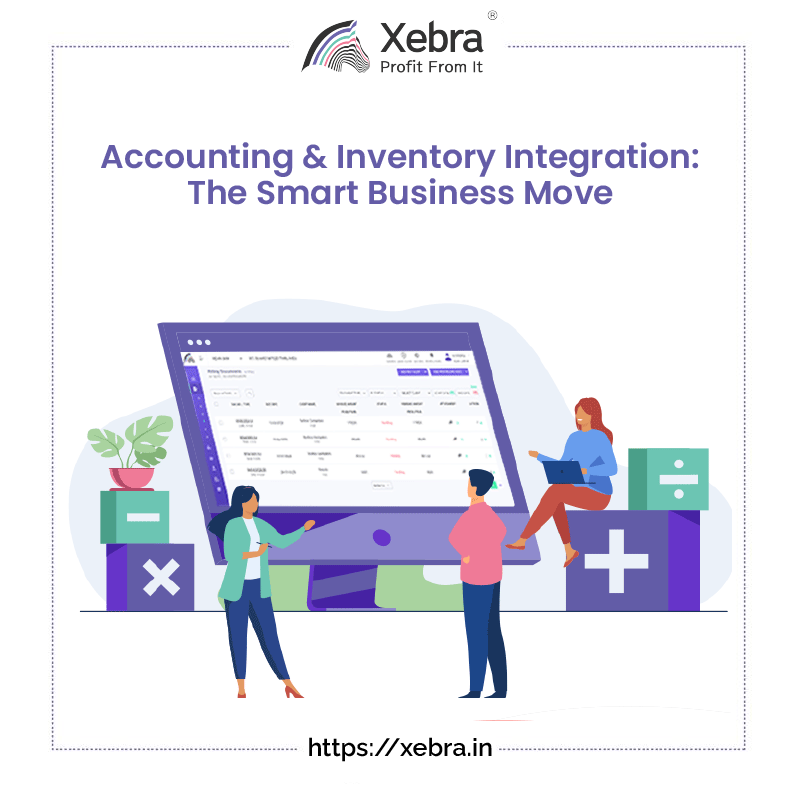 Are you fed up with the time-consuming process of handling your SME's accounts and inventory? Do you wish you had more control over your operations and could eliminate errors? There is no need to look any further! Accounting and inventory management integration is the game-changer you've been waiting for.
This method not only eliminates errors that are common when manually transmitting data, but it also allows you to control your inventory levels in real time. This means you can optimise your inventory levels, save unnecessary costs, and maintain stronger client connections by avoiding stockouts, which can lead to missed sales.


However, we recognise that combining accounting and inventory management might be intimidating. That is why Xebra® is here to assist. You may avoid errors, save time, and improve decision-making capabilities by integrating the accounting and inventory management modules in Xebra®.
Integrating accounting and inventory management provides a full view of your company's performance, allowing you to see financials and inventory levels in real-time. You can simplify business processes and optimise cash flow with this streamlined approach, all while avoiding errors and saving critical time.
So, why delay? Today, elevate your MSME with Xebra® sophisticated finance solution. Say goodbye to drowning in a sea of paperwork and data and hello to increased efficiency, accuracy, and growth.


This Post Has 0 Comments
---
Your email address will not be published. Required fields are marked *