I- Insights
Onboarding Simplified for MSMEs
By Ava Daruwalla | October 22, 2021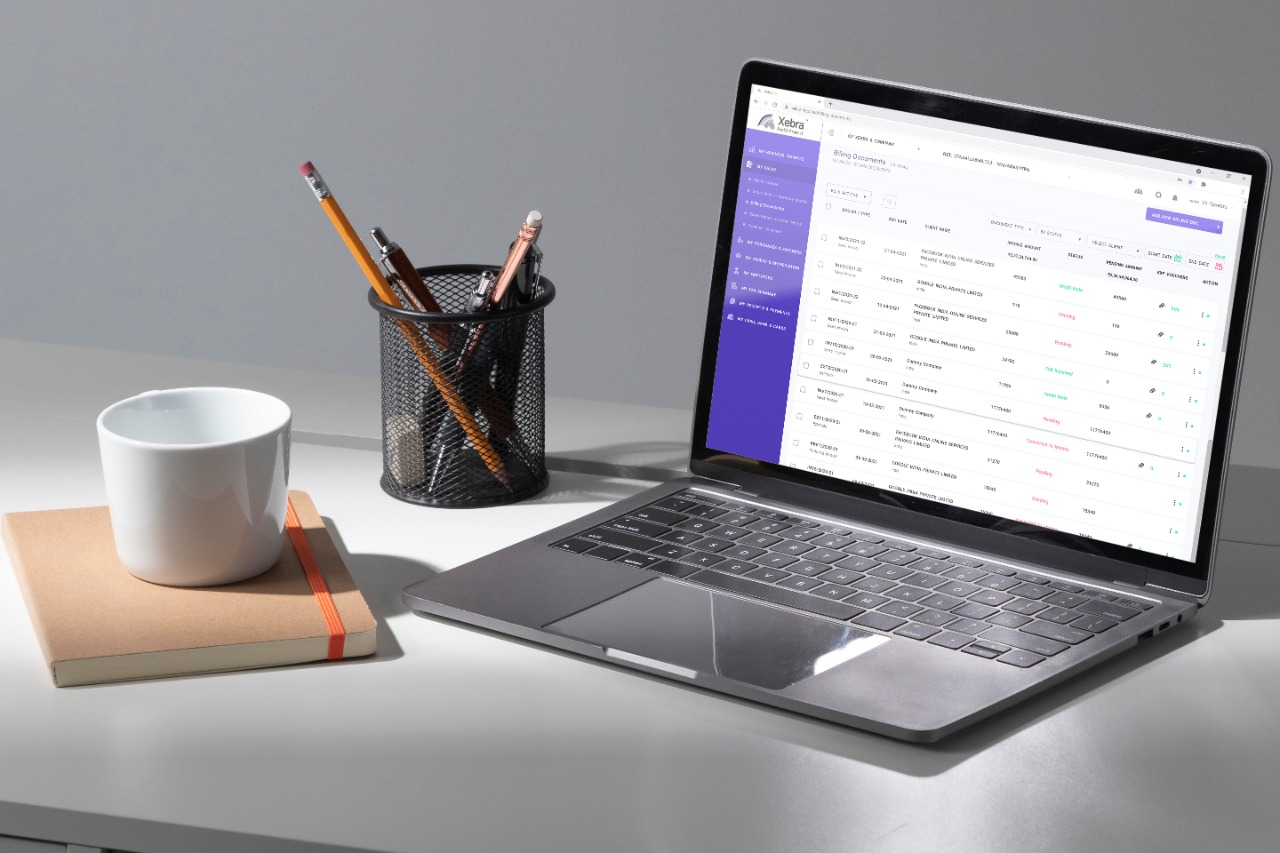 SME processes of today are very different than those of the past, especially since the onset of covid19. As a result of the digital wave, SMEs are among the most zealous adopters of the latest technologies like SaaS-based cloud accounting softwares. A big reason for this is the value, speed, and scalability of such solutions.
These applications are changing the business landscape as they don't require tedious hardware investments. All you need is a device with a simple internet connection, and you can use them to improve your operations, communication, security, etc. You need to understand a lot of factors when you are thinking of switching to a cloud account software.
Biz-finance softwares enables significant cost reduction for financial organizations, as processes can be automated. Customers are able to self-serve by simply using either their phone or tablet or computer instead of calling or going to a branch in person. Especially since the on-set of covid19, people are always looking for ways to automate their daily processes so that they are not bound physically to an office.
Horizontal SaaS-based cloud accounting softwares have innumerable benefits like enhanced customer experience, faster and more flexible access to banking services, onboarding in a matter of minutes, reduce paper usage, reduce documentation loss through e-signature, personalized digital user experience, recognized as an innovative brand and most importantly reduced operational costs.
SaaS tools are incredibly crucial in your daily business financial needs. Here is a list of 10 essential features for an ideal financing software.
Automate and accelerate processes that in turn help to improve sales & service effectiveness for your small business. This will also mean you have an advanced and automated workflow, reduced human error, no waiting period as it is all digitized, and an increase in assets under management and revenues.
For eg. in the banking Industry, 38% of customers stated user experience as the most important principle when choosing a digital bank. Similarly, if you give your customers and vendors a fast, smooth, and simple digital application, that streamlines all your business processes as well as gives you actionable real-time insights and data, you are bound to attract more customers.
Benefits of Digital Onboarding:
: Onboarding a new employee online on your Xebra profile will take less than 7 minutes if the new employee has all the necessary information and documents ready to hand.
: Biz-finance software's are nowadays are extremely user-friendly and simple to use with 24x7 customer support.
: Flexible and Automated workflow patterns are created in a matter of seconds. Activation time is entirely eliminated from new employees, and as it is instant there are no further additional costs.
: Business finance and accounting softwares have a strict privacy policy with OTP authentication, available on all channels. If you go ahead with the right financing software, you will not have to worry about any privacy and security issues (eg. Xebra)
: Accounting softwares expedite the onboarding process for new employees or clients drastically and helps small business standardize and regulate processes. They create a seamless and smooth nature of daily workflow.
The aim of biz finance softwares is to maintain its high-quality standards while enhancing the experience and enabling easy access to the latest tools and technologies for small businesses. This will be underpinned by Xebra's strengths in automated reconciliation, real-time business insights, customized smart alerts, and swift and convenient payment mechanisms.
With Xebra's digital onboarding solution, your small business processes are greatly improved, ensuring an easy, fast and seamless onboarding process, which is turning further leads to happy employees.
A good business finance application like Xebra can help you understand your pros and cons while giving you a real-time in-depth analysis. It merges business insights, invoicing, purchase, expense, asset, inventory, payroll, HRMS, tax, bank, and accounting, all into one application, which makes it extremely user-friendly and a 100% unified platform. Please feel free to check out Xebras company history here.
Xebra is mainly categorized into Business, Financial, Human Resource, and Social Solutions. Xebra also has an extremely strict privacy policy and rest assured all your documents and data is extremely secure.
It provides you with real-time visibility on your company's cash flow and calculates cash runway. For example, you can improve your cash flow by up to 25% by taking immediate course correction steps. I know, right! Further, it also displays immediate receipts and payments for the next two months.
You can also make GST-compliant e-invoices using Xebra. It is entirely Indian-ised to suit our billing processes with clients, account receivables &, more importantly, TDS & GST compliance. Still, debating if you should make the switch to a biz-finance software? Read this short blog on how biz-finance software's contribute to start-ups in terms of value creation, relationships, counsel, and influence.
This Post Has 0 Comments
---
Your email address will not be published. Required fields are marked *